TiedNSagged: About Me!
---
[ About Me | Wish List | Photos | Stories | Store | Auctions | YouTube | Tumblr | E-Mail ]
---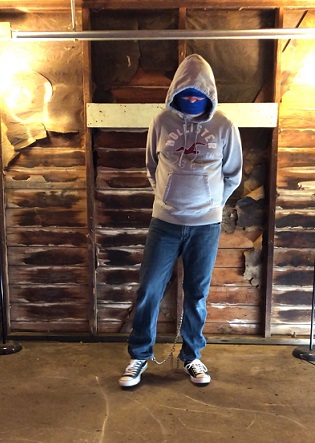 All About Me!!

I think that most people are complicated, and I would have to say I feel like I'm a very complicated person indeed. To start off with the easy stuff, my name is Taylor. I'm in my early twenties and live in a college town in Michigan. I'm currently college, and will be graduating with my Bachelor's in about a year. For the complicated part, I consider my sexual orientation as straight. However, I would say that I have some bisexual leanings. I, for a fact, know that I am definitely attracted to women. As for men, that is not as clear...

As you can tell by my website and content, I'm definitely into bondage. Even though there is debate, I would consider myself a switch. I enjoy being bound, but would enjoy tying up others as well. I get turned on by imagining tying up women and certain types of guys. However, I fantasize mostly by being tied up by guys; being tied up by girls doesn't seem as satisfying.

I also get turned on by certain types of clothing, as long as they are the right kind. My number one big time fetish is socks, but I also get turned on by hoodies, jeans, sweatpants, athletic clothing, and shoes/sneakers. My absolute favorite brand is Nike, and Nike socks are my favorite although I love anything Nike. I also like adidas, Under Armour, Abercrombie & Fitch, and Hollister. Wearing certain types of clothes is a huge turn on for me, but I also like to see the look on girls and guys as well.

Getting back to orientation, you can understand the confusion. I want to be tied up by guys, and also think guys are hot if they're the right type and wearing certain clothes. I also love sagging, and could picture myself tying up a hot guy, ripping off his shoes and leaving him in socks. A huge turn on for me is the thought of guys getting turned on seeing me tied up and in my socks, or in any of the content on my website. So, as you can see, I'm not sure it's my fetishes that are my turn on or if it's the guys. I'm not sure what I would do in a situation with a guy, but I may be more open to it if my fetishes were involved.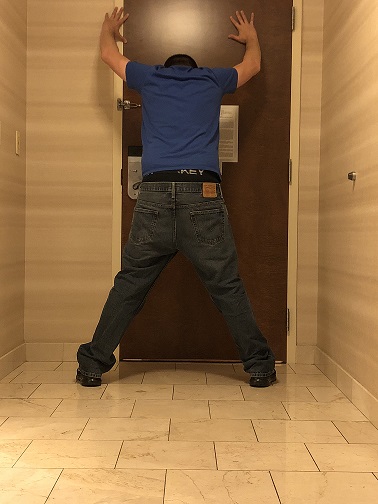 For bondage, I'm really into handcuffs and prisoner restraints, although I really like any kind of bondage gear. My biggest fantasy is arrest play, although I don't actually want to break the law to experience it. The thought of being pat down, searched, cuffed, fingerprinted, and made to change into a jumpsuit and be kept in socks is soooo fuckin hot to me, and I hope to get experience it someday. My story "Arrest Fantasy" is how I would want my roleplay fantasy to play out. Another fantasy for me would be to have a side job where I am a bondage slave, getting tied up by the hour for money. I feel it would be the perfect side gig, and it's a huge turn on to think of myself in that situation.

Most of the content on my website is me cuffing/tying myself up and taking pictures of myself. I hope one day to get a photographer to tie me up and take pictures/videos of me. I feel there is so much more I could do if I got a second person involved.

Well that's it so far, I'll add more as I go along. If you have any questions feel free to e-mail me!

Thanks, and I hope you are enjoying my content!